FRITSL & TENI & FRIENDS
Featuring Jim Palmour & Bob Burns
with  opening set by Ethen Martin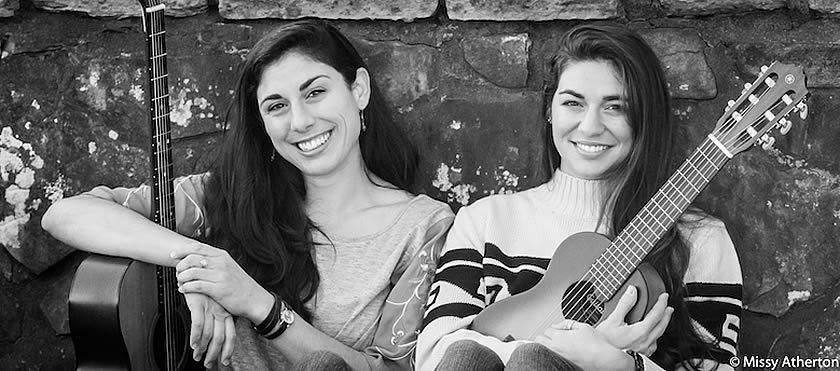 Barking Legs Theater 1307 Dodds Ave. Chattanooga, TN
Show starts 8pm. Saturday January 3rd.
Purchase your tickets online from www.ArtFRONT.com
$10. in advance $12. day of show.  All ages welcome
If you're looking for the most pleasant of relaxing evenings after the holidays, an evening to sit back in comfort and absorb some soothing and uplifting local talent perhaps it's time for You to check out the newly rennovated Barking Legs theater for Fritsl & Teni Butler in their debut full band showcase.   Fritsl and Teni are Chattanooga native talents, sisters who have been mentored by some of our favorite local performers including Jim Palmour who will join them onstage as their backing/lead guitarist along with Bob burns on upright bass and Burnard Tate on drums.  Those of You who have been enjoying Fritsl Butler's recent performances around Chattanooga and her in-studio appearances on the radio with Richard Winham on WUTC 88.1 will be in for an extra treat as she will be joined by her sister Teni Butler who not only provides the genetically matching vocal backup You might expect but a fully different style that goes beyond just harmonies and creates an enveloping full band & dual vocal experience.   Nanci Griffith, Carole King and John Prine are some listed influences of this up and coming duo and You can read a full bio. on the BarkingLegs.org website   Then take a look at all your friends who have already decided to come to this show on their Facebook Event page.  Seating is limited so You may want to get your tickets early!
The success of our ArtFRONT sponsored events series where the artist chooses their full lineup and performance date has been in evidence with great turnouts for these shows.  For this evening Fritsl Butler has hand picked local singer/songwriter Ethen Martin to open the concert with a set of his original songs.

You can listen to some samples of Fritsl Butler  & Ethen Martin's music here:
http://www.reverbnation.com/fritslbutler
http://www.reverbnation.com/EthenMartinMusic
More concert announcements, streaming  music, videos and reviews from ArtFRONT Presentations will be posted ongoingly on www.ArtFRONT.com On our new ready-to-be-launched site tailored for your mobile device concerts.artfront.com and our Facebook, &  Twitter pages.
~R.
Who

Fritsl & Teni & friends

When

Saturday, January 3, 2015

Where

1307 Dodds Ave.
Chattanooga, TN - Tennessee, USA 37404

Other Info

An ArtFRONT sponsored event.
This is a totally flexible setup where outside or even first time concert producers are free to explore creative approaches to their own events' production and promotion utilising ArtFRONT & MySecretIdentity.org's professional experience, resources and discounted production rate.
Rather than the normal ArtFRONT Presentations show where our production company takes on all financial risk for the event, these sponsored events allow up and coming artists to enjoy a professional stage presentation on their own terms and at the time of their choosing at a sliding scale expense rate based on number of audience in attendance and the amount of promotion they employ and are then allowed to retain 100% of all money collected from ticket sales.
Visit this link for full details:
http://mysecretidentity.org/ArtistsAgency/our-services/sponsored-events/